The door of the homestay opens slowly,
like entering a fairy tale, fascinating,
the wooden puppets on the sides,
and the cute little animals on the lawn,
are children's favorite playmates,
this is what travel is about,
we have entered the kingdom of happiness - "The Pine Villa".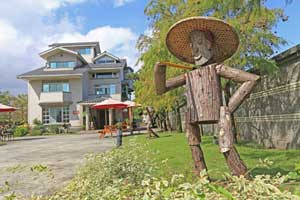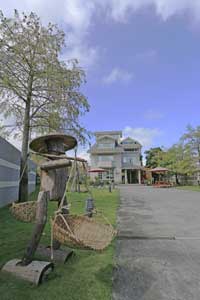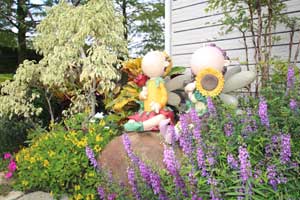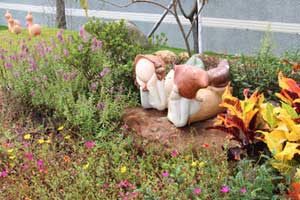 The bronze colored rocking chair at the door,
the prince holds a bouquet, coming in holding the princess's hand...
On the side of the lobby, is a wall of glass windows, the sun sprinkles in.
Unexpectedly, a fairy tale like castle is hiding in the countryside of Taiwan.
Record a note for this trip with excitement,
The fantasy trip of the wizard of Oz~