Message in a bottle, charm sands,
the unique handcrafts on the table,
are absolutely adorable.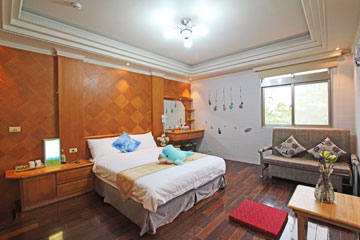 Wandering in the vast ocean, watching the dolphins chasing the ships,
sometimes lined up in formations,
sometimes jumping out of the water,
making big splashes on the peaceful sea...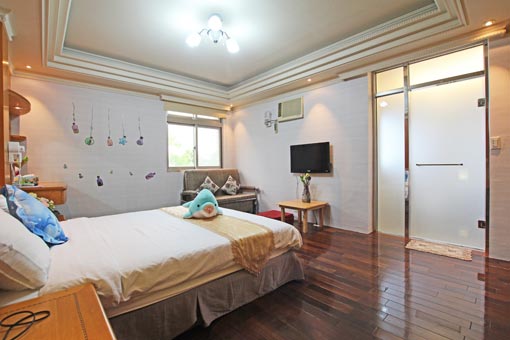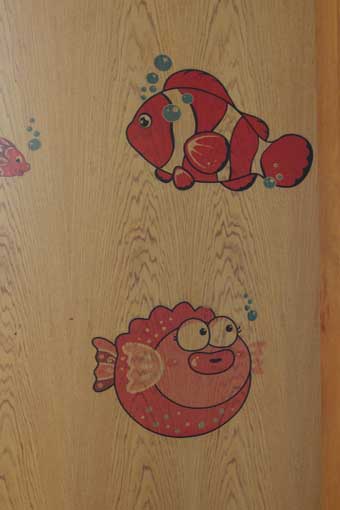 Night lamp also decorated with dolphin patterns.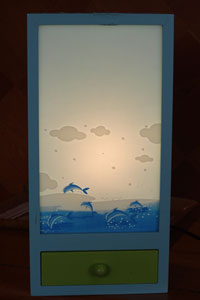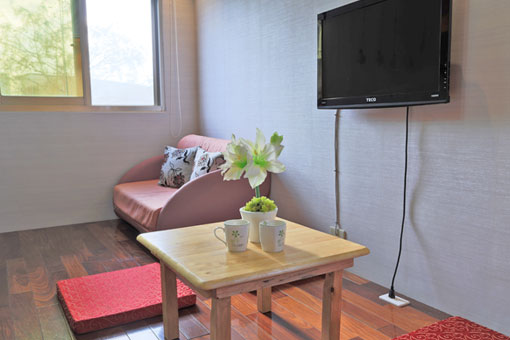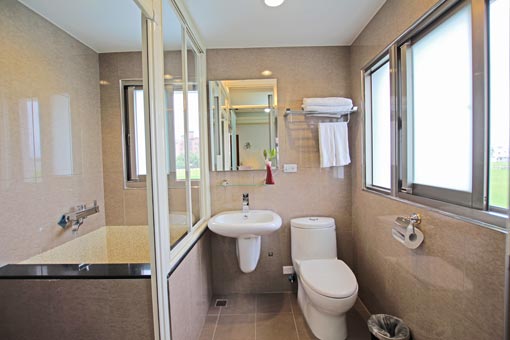 Bear papa sitting in front of the window,looking at bear mama doing garden work in the garden,little puppet also went to help;the bear baby plays on the sofa with himself,and the music notes on the tissue box started dancing...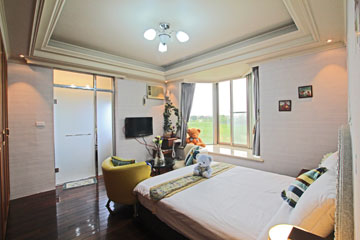 There is a faith, called family love, coming to Pine Villa,
you can find that familiar feeling, warm like friend, and like family...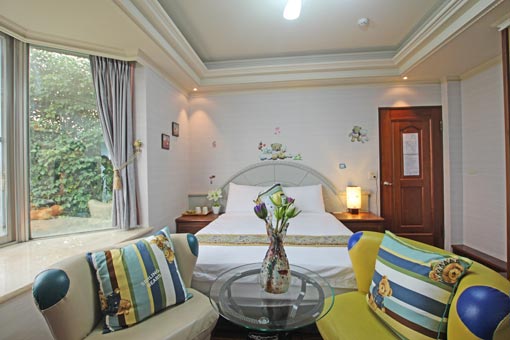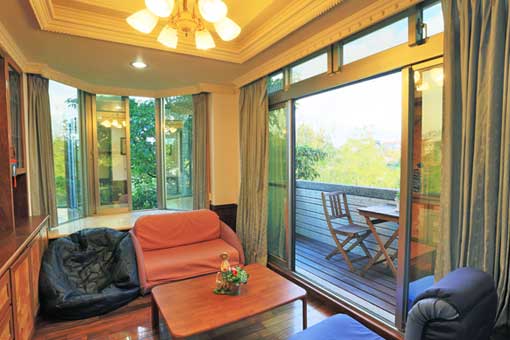 or play with bear baby in the room.