Large blue tones,
the large glass window on the rooftop,
let the sun shines in freely
like sunbathing in the sea.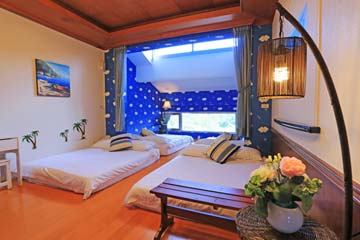 Lying on the bed,
embrace the blue sky and cloud,
chatting with friends about the fun old times,
remembering the pasts of each other.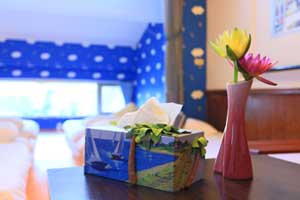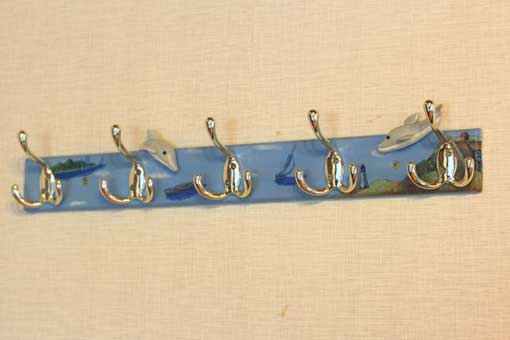 There are blue sky, white cloud and ocean in "Freely".
Through the skylight window, see the clouds floating over slowly.